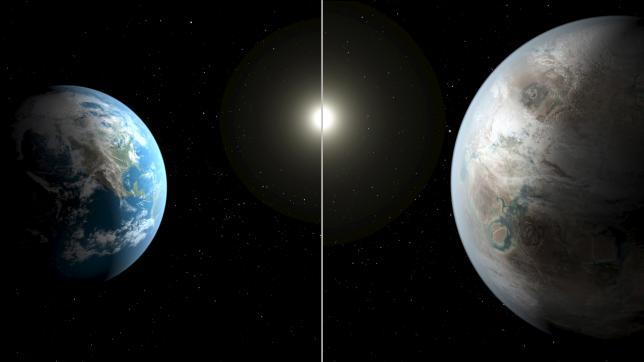 Are we alone?
It's a question we long to answer. One in which we have spent billions of dollars and hundreds of years pondering. In a universe so vast, is there a place that could support life as we know it? That isn't a small order. Such a planet would need to have a similar sized sun, it would have to orbit, and it would have to have liquid water.
Kepler-452b
Nasa's Kepler telescope might just have the answer for us. They recently found a system 1400 light years away that matches up to ours. Kepler-452b is much more lonely than us with only one other planet in its system. It does, however, have an orbit that lines up similarly with ours.
In the Zone
Kepler-452b is in what we call the habitable zone. The habitable zone is an area away from the local star that would allow for liquid water to form. It would have a slightly longer 385 dayyear. It would also be a bit more spacious, with a 60% increase in size. Not only that, but it has been orbiting for 6 billion years. That's longer than Earth has been orbiting our sun, which means more time for life to form. So next time you are looking up into the night sky at Cygnus, you might be looking at an entire civilization as well.
In a sea of possibility
Kepler-452b is just the most recent find by the Kepler Mission. In it's four year journey they have found and catalogued almost 5,000 potentially life supporting planets