At-a-Glance
Mindsport Exhibits feels almost like walking into a curiosity shop from generations ago, except in this place you get to wonder, poke, prod, and play. No one has to keep their hands in their pockets, which is good, because your kids will want to be touching, playing, examining, and enjoying each moment.
Cost: $3 per personHours: Plan ahead for this trip as the hours vary across the week. Closed Monday and Tuesday, 12-6 Wednesday-Friday, 10-5 Saturdays and 12-4 Sundays.
Mindport Exhibits is a privately run museum that aims to blend art with interaction, playfulness and observation, and much more. On their website, they talk about sparking awareness and stimulating thinking, and boy do they hit the mark. While the space is a bit small for all of the exhibits they have packed in there, there were no crowds, and it felt warm and welcoming.
I have to give this experience 5 stars. Not only is it a massive bargain for the money (I mean, really, $3 per person is like a miracle for a family living on a budget), but the location is clean, the staff is friendly, and the kids will get to see a lot of intriguing exhibits that you wouldn't really find anywhere else.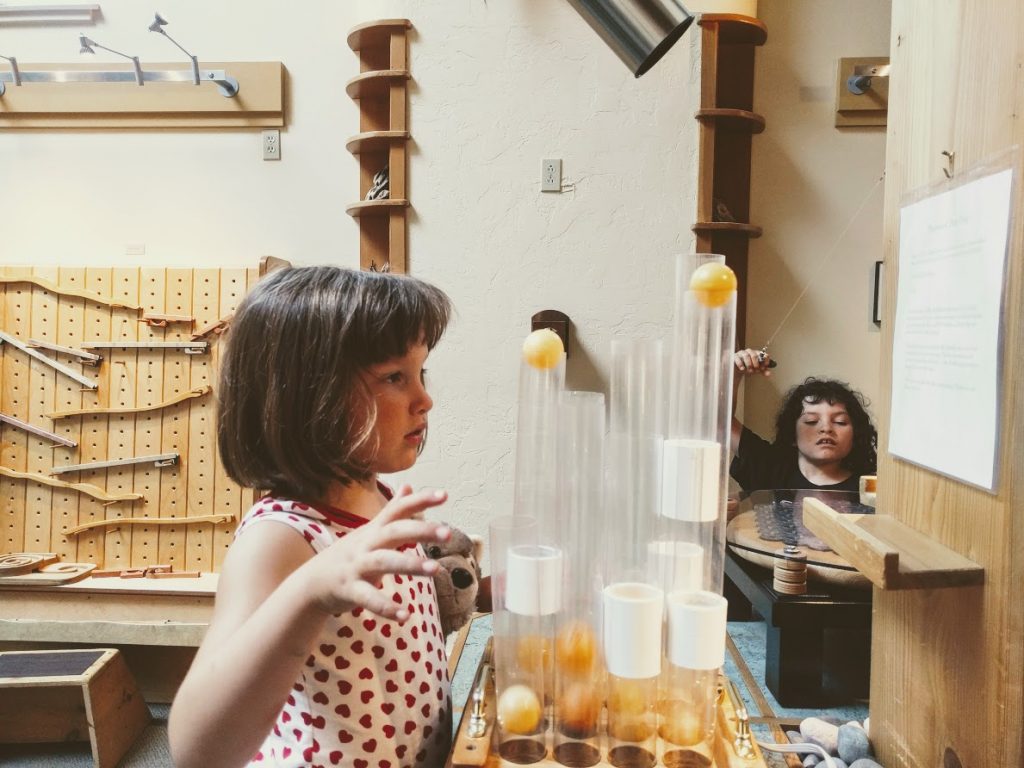 Love ping pong balls and motion? This was a fun activity to look at how airflow changes the height of various ping pong balls. I think my kids more enjoyed feeling the floating balls!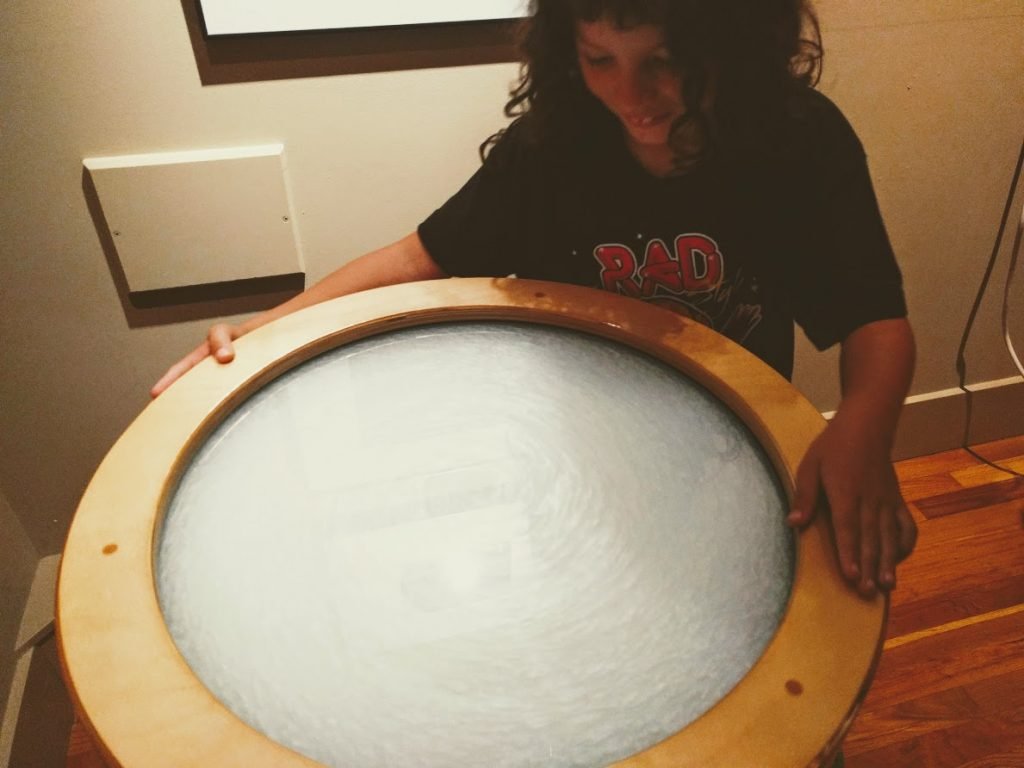 I loved this rheoscopic fluid table! It was a flashback to when we studied what would happen if the Earth stopped spinning and made our own galaxy jars to show how Earth's core would keep spinning while the crust (or jar sides) would remain still. The kids had a great time playing with this huge version of our little home experiment.
The tornado chamber! Can I talk about how cool the tornado chamber was?!? You could change the amount of mist, wind speed, and incident angle to see how those changes develop, or destroy, one of nature's big devils. Plus, did you notice the sign at the top of the chamber? True to their hands on, experimental, interactive mission, they posted a sign saying it is OK to put your hands in the chamber.
So not only can you make a cool tornado, you can put your hands in there and see what it feels like, or just because you are curious what would happen if there was a huge tornado and a mega giant decided to crawl out of their mountain cave and put their hand in it…
We may have overstayed our time in the tornado chamber, as we only left once the line behind us started growing (oops!)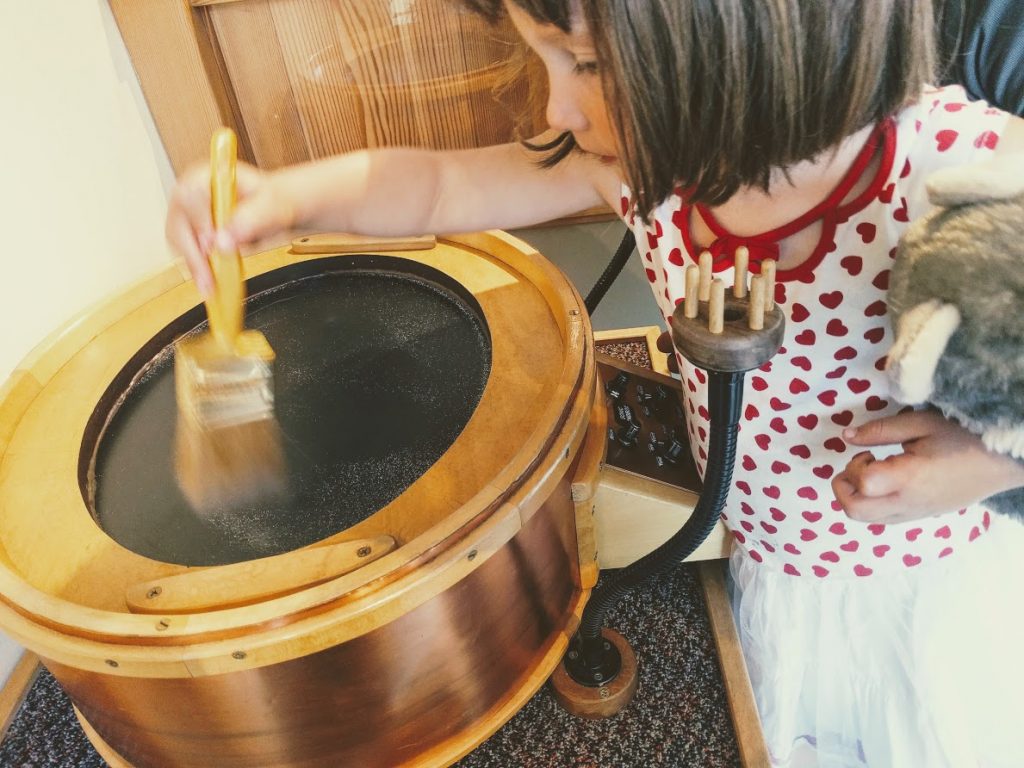 Have you ever wondered what sound looks like? Mindport exhibits had a great interactive visual way of showing how speakers move the air near them to create pulses of airwaves, which our ears ultimately receive as sound.
The girls could alter the tone of the sound to see how high pitched sounds had a lot of vibrations while low pitched sounds had slower vibrations. This activity fit perfectly for us as we had just been reading Ms. Frizzle's trip to the sound museum earlier on our camping trip!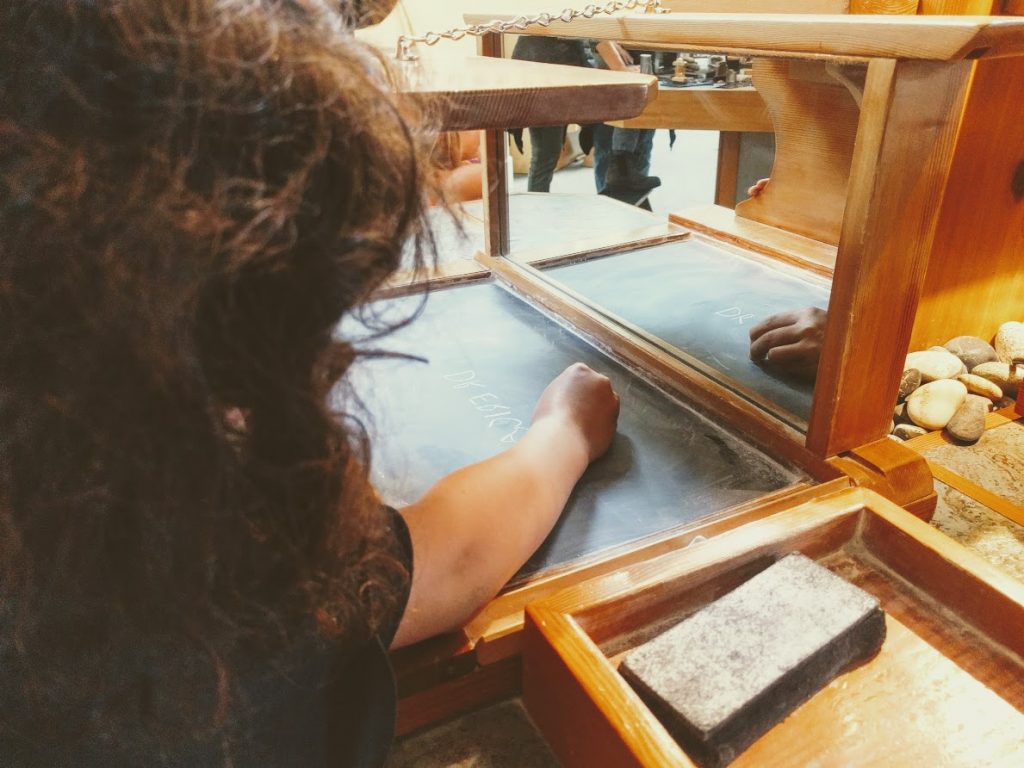 I love that a lot of the exhibits at Mindport were a clear challenge to you. For example, can you write your name in a mirror, while looking at the mirror? This was a funny and insanely difficult exercise in writing backward and reflected at the same time. I really do appreciate that all of their exhibits are meant to be touched and interacted with. It created an experience, and atmosphere, of curiosity in our kids and ended up being the perfect rest stop on our way home from a weary trip!